Equinox Embraces Outdoor Fitness with Al Fresco Gym in LA
Published 01 October 2020
As the at-home fitness mania we describe in Social-Distancing Strategies loses its novelty, upscale US gym chain Equinox steps in with an entirely outdoor (and well-equipped) gym in Los Angeles. While the city's climate presents distinct advantages for open-air exertion, the move also underlines the enduring appeal of group fitness.
Equinox Embraces Outdoor Fitness with Al Fresco Gym in LA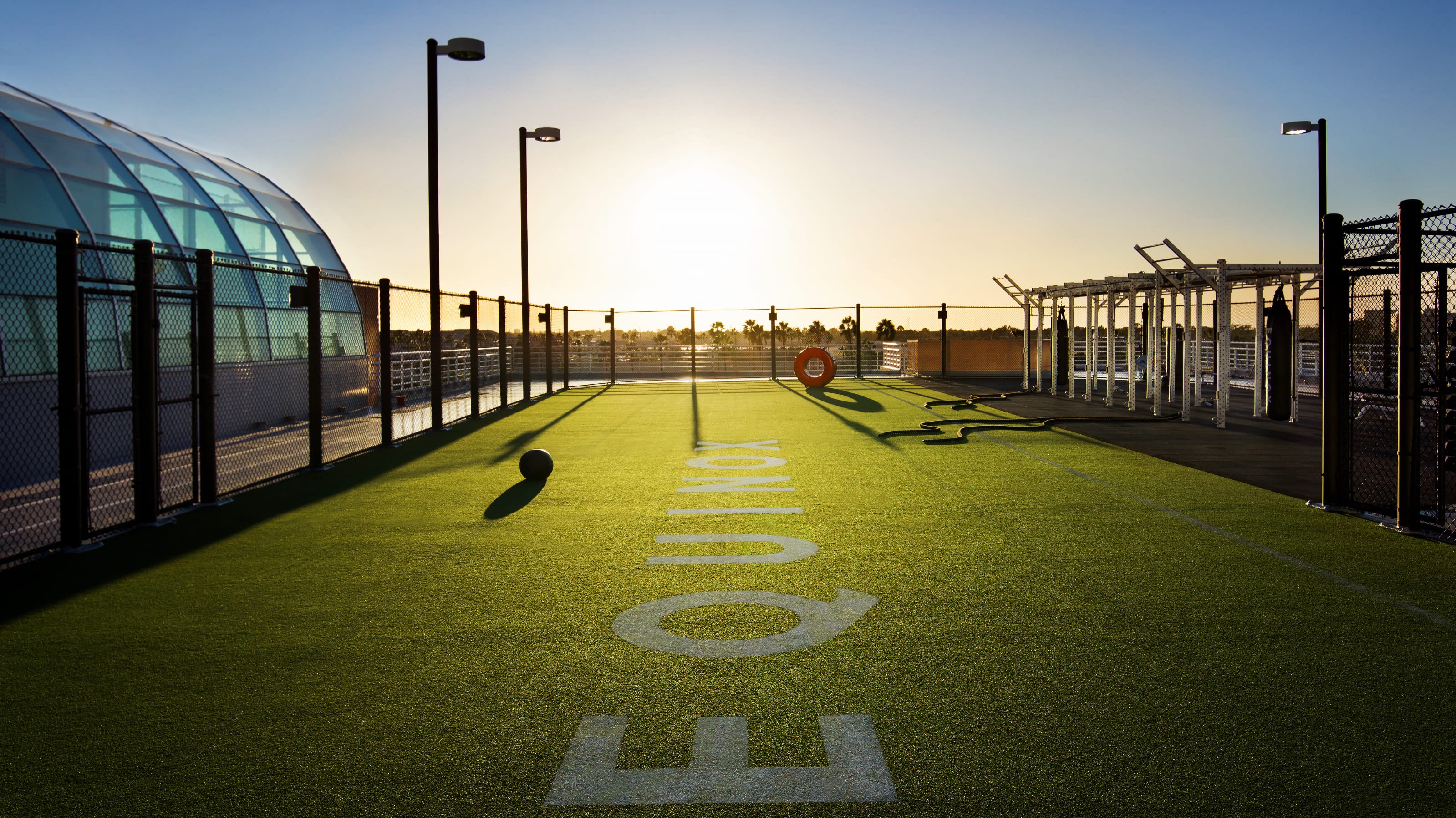 Equinox
Dubbed Equinox+ In The Wild, the 27,000 sq ft space isn't permanent (duration to be determined in response to demand) – but suggests a continued appetite for outdoor exercise. The temporary workout area is located on a rooftop and contains both covered and uncovered zones. Visitors get access to a full range of equipment, from exercise bikes and treadmills to weight machines. To visit, guests must be Equinox multi-club pass holders and pre-book a timeslot.
While only 20% of Americans say they'd feel comfortable going to the gym as of mid-September (Morning Consult, 2020), such luxe set-ups could be a clever strategy to capture high-spending consumers. This echoes the rise of self-improvement among high-net-worth individuals that we explore in Post-Lockdown Luxurians. As travel remains curtailed, elite fitness provides an alternative leisure pursuit.
Despite the growth of virtual workouts among fitness enthusiasts, al-fresco gyms could appeal to those with limited access to equipment, such as dumbbells, as well as those seeking a mental health boost from outdoor exercise.
For more on pandemic-era fitness, see Lululemon Acquires At-Home Live-Stream Mirror Tech and Inventive E-Commerce Reactions.