/
/

Brazil Insight: Sustainable Luxury
/
/

Brazil Insight: Sustainable Luxury
Published 08 December 2011
Young consumers expect more action on the sustainability front and believe companies rather than governments will deliver, according to research released at Hot Luxury, an International Herald Tribune conference in São Paulo.
Brazil Insight: Sustainable Luxury
The broad issue of sustainability was ever present during the International Herald Tribune's two-day luxury conference (November 10-11) in Brazil, either as an explicit focus or an underlying theme.
In a creative sense, sustainability for Francisco Costa, women's creative director at Calvin Klein, was about focusing on the essentials. "I find myself very much a reductionist," he said. "To reduce something or to edit is fantastic because you really pin down the essentials of what it actually means, how you use your life and how you see yourself."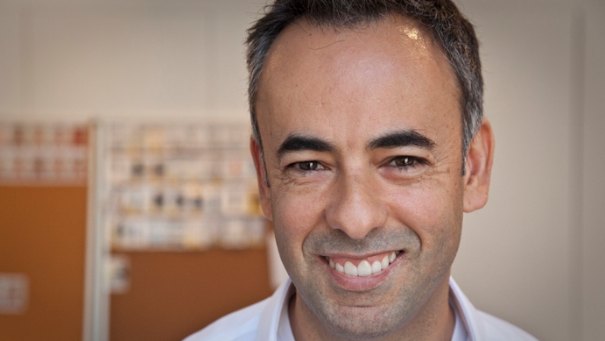 Francisco Costa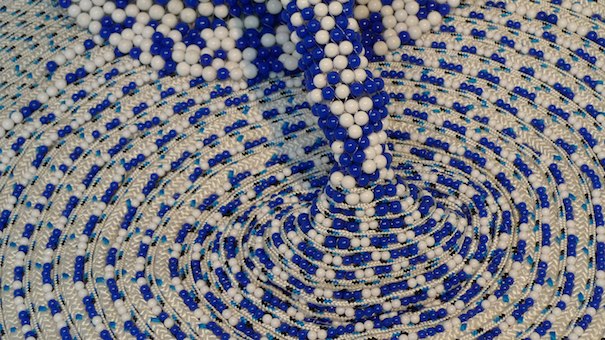 Craft in Brazil
In broader macro terms, Nader Mousavizadeh, CEO of Oxford Analytica, explored the "unsustainable" political and financial influence of the US and the general decline of Western economic power, as demonstrated by the current Eurozone problems. He argued that the potential decline of the US as a dominant force in global politics would result in countries seeking a change from the 'big-brother' approach of both China and the US.
He commented: "There are countries that are looking to Brazil, Brazilian companies and Brazilian diplomats and saying, 'Can you be the kind of partner that's more like our size? That enables us not to have to choose between the United States and China.' And that would be a very big opportunity".
The Millennials' Viewpoint
Rody Rodriguez of Box 1824, specialist South American market researchers, addressed the pressures of global consumerism on sustainable values. Some of his conclusions were provocative to his luxury audience.
Focusing on the Millennials (or Generation Y), he drew some important distinctions among generations of luxury consumers. "Young people are more connected to brands that bring them forward instead of back. Heritage will always be valuable for a brand in the luxury universe and something that justifies authenticity. But for Millennials, the past matters less. They are obsessed with brands that not only anticipate the new but also invite them to see a new future."
Thus Rodriguez argued that forward-thinking, sustainability-focused companies will capture the younger market.
He added: "When Apple lost its founder, many Millennials got together across social networks saying that the future will arrive more slowly and that Steve Jobs accelerated the future for us. Today few brands do this is the luxury market. Today's rich Millennials put less emphasis on luxury brands that show a high level of craftsmanship. This is a fact."
Quoting global research in which Millennials were asked about craftsmanship he continued; "They were asked how much value craftsmanship has when they think about luxury products. Just 35 per cent said that craftsmanship is important.
"But when they asked the same question of those aged 35 years and over, 77 per cent said that craftsmanship is very important. Brands can use this opportunity to innovate and think of a more creative approach, bringing fresh images of the brand."
In a direct criticism of consumerism, Rodriguez explored the powerful values of the collective conscience versus general consumerism. "We need to remember that Millennials will be pioneers of a new conscience. The same young people learn about sustainability at school (and) they are angry that they are the ones suffering the negative consequences of uncontrolled consumerism from the past and older generation. The consumer is the new cholesterol, the new transfat."
Brands Not Relevant?
Fernando Rodés Vilà, vice chairman of Havas media group, provided a selection of updated findings from research into sustainability derived from the company's continuous panel of 100,000 global respondents. Rodés Vilà revealed some significant conclusions; "Only 29 per cent of the top 150 global brands are [considered] relevant [in terms of sustainability] to consumers. Five years ago it was 35 per cent. Figures are worse when applied to US and Europe where it falls below 20 per cent."
On a positive note, he stressed that the luxury sector is one of the few sectors still considered to be of relevance in sustainability by consumers.
Rodés Vilà said the company's research suggests that consumers are "very aware that our modern lifestyle is unsustainable. They know it. Here, in France, in China".
Asked 'who is going to solve this?', consumers trust corporations rather than governments to deliver. "People recognise today that it is companies that have the best resources to act and control society in a positive way".
He reiterated a positive outlook for the luxury sector and its ability to engage with sustainable values. "You [in the luxury sector] are better placed than anybody else to lead a new lifestyle. A new lifestyle that matches existing consumer demand and values. You have the resources. You have the companies, the brands and the creative talent."
Carmen Busquests, founder of Couture Lab and co-founder of Net-a-Porter, preferred to champion craftsmanship. But she acknowledged that there is a big dilemma facing the luxury sector. Craftsmanship simply is not sustainable on any scale as "it cannot go as fast as the demand from consumers and the investors."