7 Shades of Nude: Diversifying Skin-Tone Colour Products
London-based brand Heist Studios has devised a spectrum of inclusive nude shades for its bodywear, in a bid to help dismantle white bias and promote diversity within skin-toned colour products.
7 Shades of Nude: Diversifying Skin-Tone Colour Products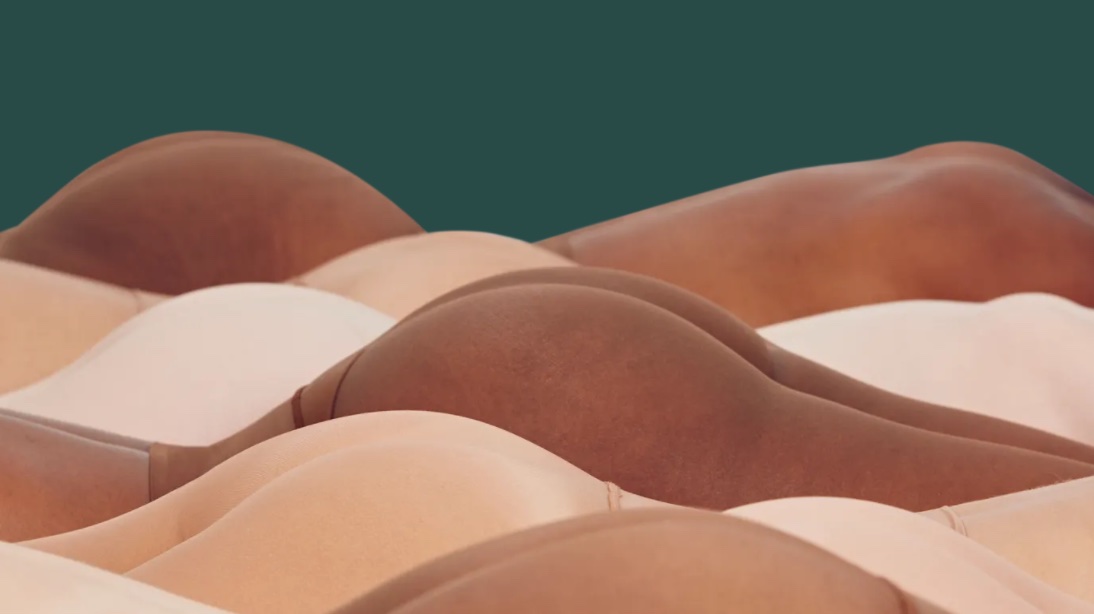 Heist: The Nude Project
The colour 'nude' and other skin tones, across many product categories, have long been centred around pale shades of peach and beige – a clear association with white skin. For many, these versions are unrelatable and exclusionary.
Heist's seven nudes are the result of its dedicated data-driven initiative The Nude Project, where data was collected from 100,000 women over the course of two years.
Participants were invited to share images of their skin tones, which were digitised and matched up to RGB colour codes. The codes were mapped and analysed to identify 1,000 definitive tones, then Euclidean clustering was performed to finalise the most succinct and representative shades. The process ensures that all partakers could accurately find their match.
The new colours, accompanied by black, make up Heist's recently launched Invisible Foundations product lines, which include a vest and slip shorts.

The project's data is open source, meaning any brand can access it to ensure their skin-coloured products accurately represent their audience. A collective approach, aimed at making progress universal across industries, was also recently adopted by major art supply companies – read more here.
Brands must take a leading role in redressing racism. See our ongoing Macro Trend series Diversity for a New Decade for more on how to tackle racial inequalities and provide more inclusive product narratives.