Teenage Boys & Skincare: A Missed Opportunity
Despite the teen beauty boom, there is still a largely untapped opportunity for skincare products catered to young boys. US skincare start-up Stryke Club is addressing this gap in the market and introducing teen boys to skincare learnings they can carry through and adapt in later life.
Teenage Boys & Skincare: A Missed Opportunity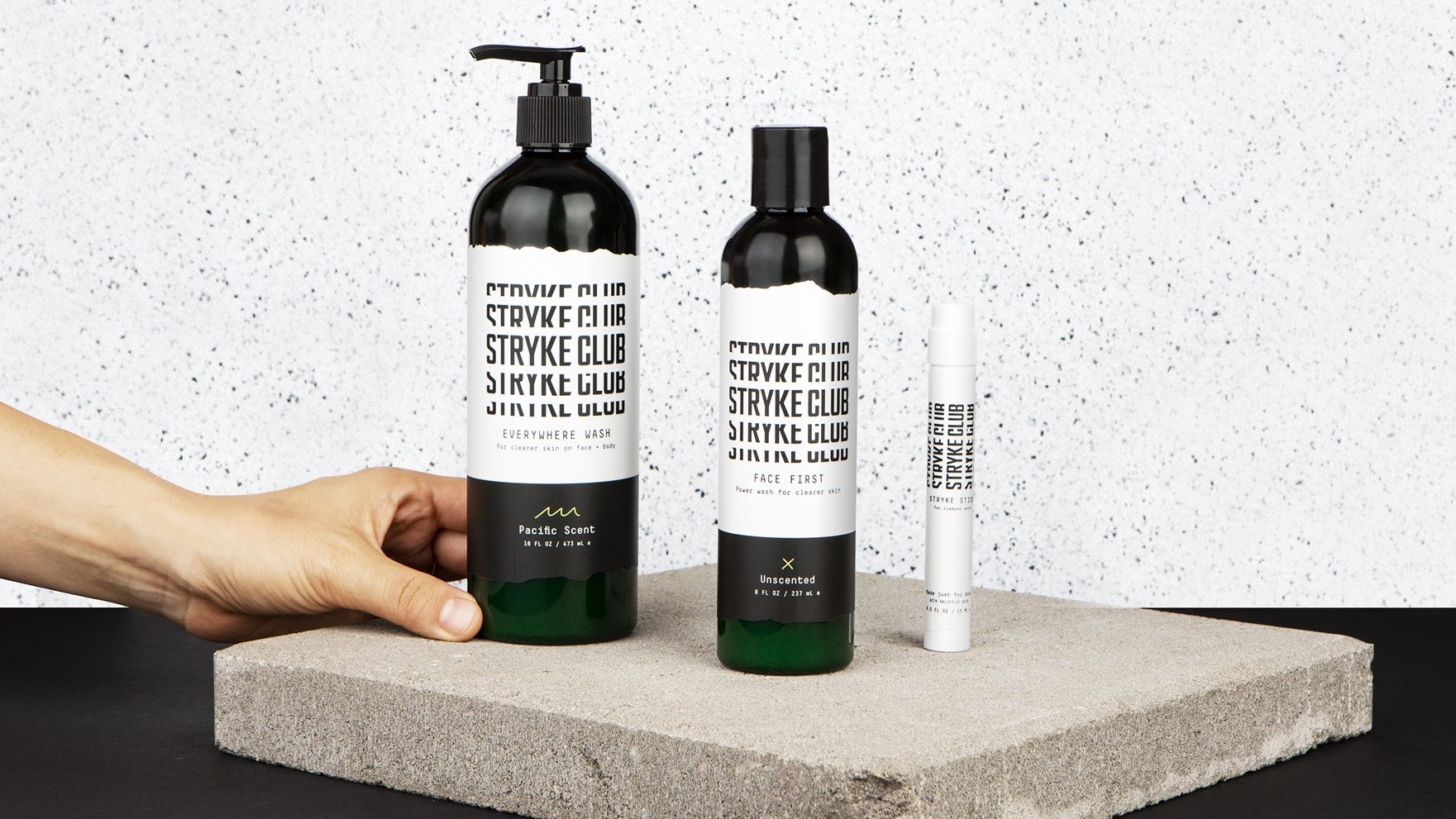 Stryke Club
Stryke Club's ethos is grounded in growing a market of young male consumers who are mindful of self-care rituals. It aims to help teen boys incorporate skincare regimens into their daily routines and fill any gaps in their knowledge. Stryke Club is normalising beauty practices for boys that are normally taught to girls from a young age. For example, the brand suggests users wash their face twice a day with its Face First cleanser for optimal results – a common practice for female skincare enthusiasts, but one that isn't a given in the male beauty lexicon.

Claiming to be the first male-focused brand on the market suited for changing and transitional teenage skin (which includes acne), the brand is tapping into a lucrative opportunity. The brand specifically tackles acne, which mildly affects 77% of teen boys in the US (The Journal of Clinical Aesthetic Dermatology, 2018).
As we explore in The Green, Clean Man, skincare start-ups are increasingly taking cues from the women's wellness market and bringing the benefits of natural and organic beauty to men. Stryke Club's efficacious formulas combine nature and science, for example, its spot treatment Stryke Stick reduces inflammation with hero ingredients witch hazel and salicylic acid.
Stryke Club's targeted range reveals an opportunity for beauty brands to expand wellbeing services to a demographic who could be passionate about health and beauty from a young age. In the UK, 60% of teens have bought a beauty product by the time they are 14 (The Pull Agency, 2020). Brands catering to teen boys should ensure their marketing strategy supports the values of enlightened men, such as an openness around inner and outer wellness. Consider creating an education platform alongside product offering to teach boys new ways of adopting rituals.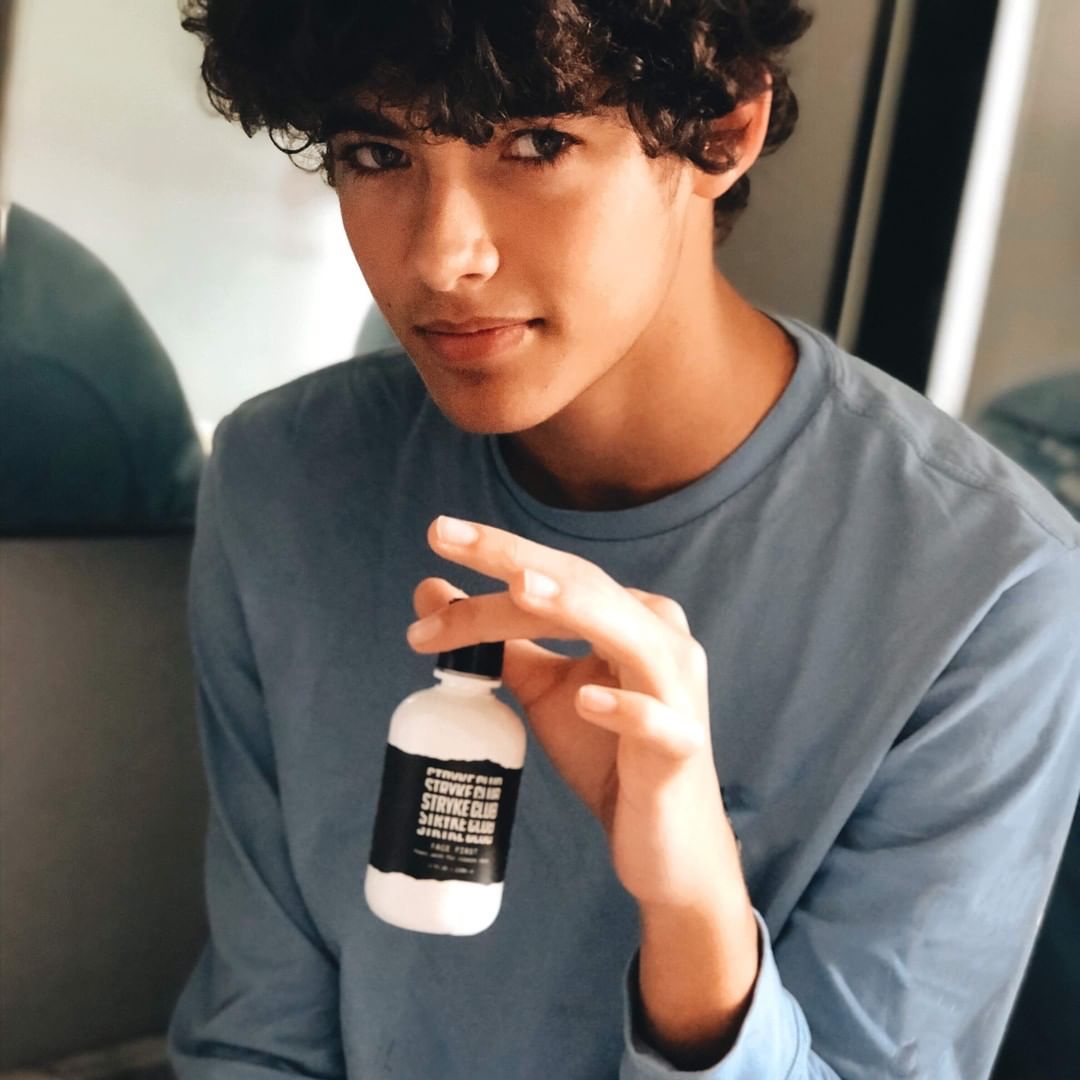 Stryke Club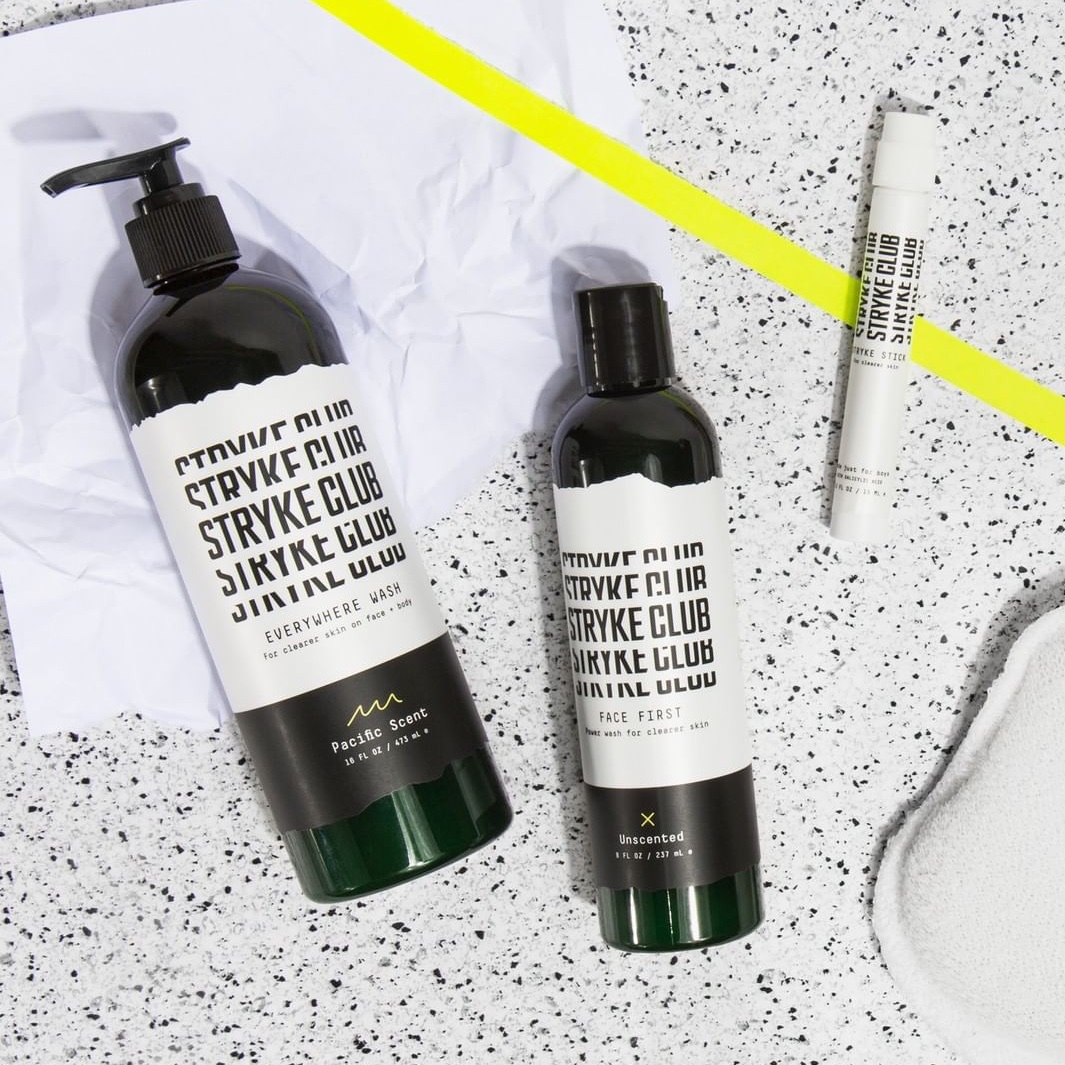 Stryke Club