Kohl Kreatives' Make-Up Brushes for Motor Disabilities
Published 04 December 2018
Listen
British start-up Kohl Kreatives is showing the beauty industry how to design for disabilities with a set of multipurpose make-up brushes.
Kohl Kreatives' Make-Up Brushes for Motor Disabilities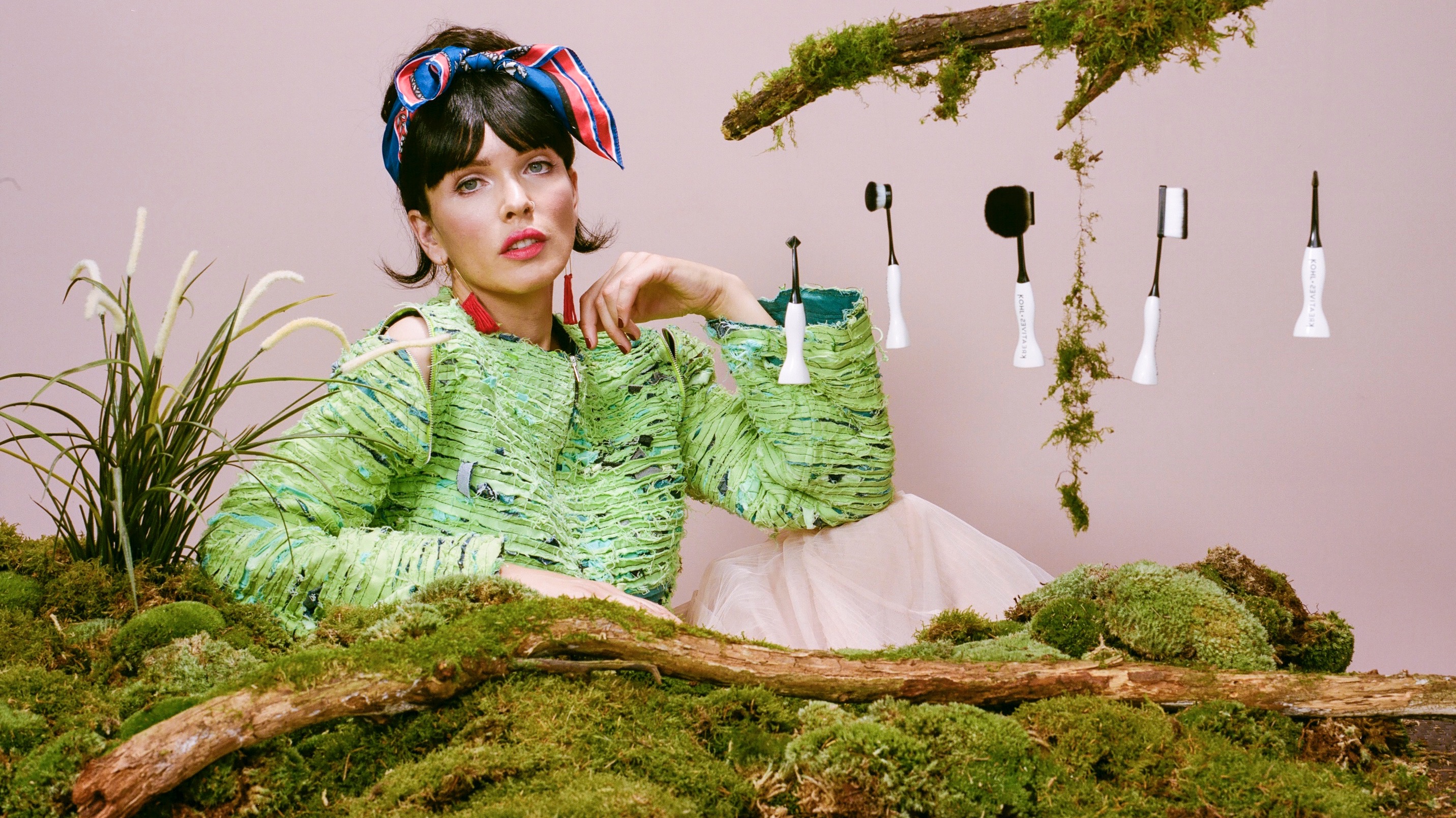 Kohl Kreatives
The non-profit company, which is dedicated to beauty empowerment, was inspired to create the Flex Collection for consumers who have difficulty applying make-up. The brushes are the first of their kind to be catered towards individuals with motor disabilities.
Each of the brushes in Kohl Kreatives' patented five-piece collection stands up on its own when set on a surface, as well as having an easy-to-grip handle. All brush heads are also fully flexible, allowing them to be moved and positioned at different angles for better control.
The variously shaped brushes can be used on the skin in a stamping motion, with the softness of the bristles creating a blurring effect rather than a harsh appearance. This helps to smooth out any mistakes made due to unsteady application. For example, the small triangle brush can create a soft-finished winged eyeliner effect when drawn along the lash line, eliminating any wobbles that would usually be visible if using a precise liquid applicator.
While the multiple shapes in the range can be daunting for users with disabilities to experiment with, Kohl Kreatives provides free workshops and tutorials in the UK and Hong Kong.
This underserved cohort's spending power is estimated to be worth $2.1tn globally (Business of Fashion, 2017). Recognising the gap in the market and understanding that this demographic's needs are not being met by other beauty brands, Kohl Kreatives is going above and beyond to cater to them.
To read more about design strategies for mixed-ability users, see Access for All and Crafting Modern Connections. For deeper insights into branding for people with disabilities, see A Fashion A'woke'ning and Empathetic Brand Engagement.