Glossier's Grant Winners Accelerate Inclusivity
Published 10 September 2020
Glossier's Grant Winners Accelerate Inclusivity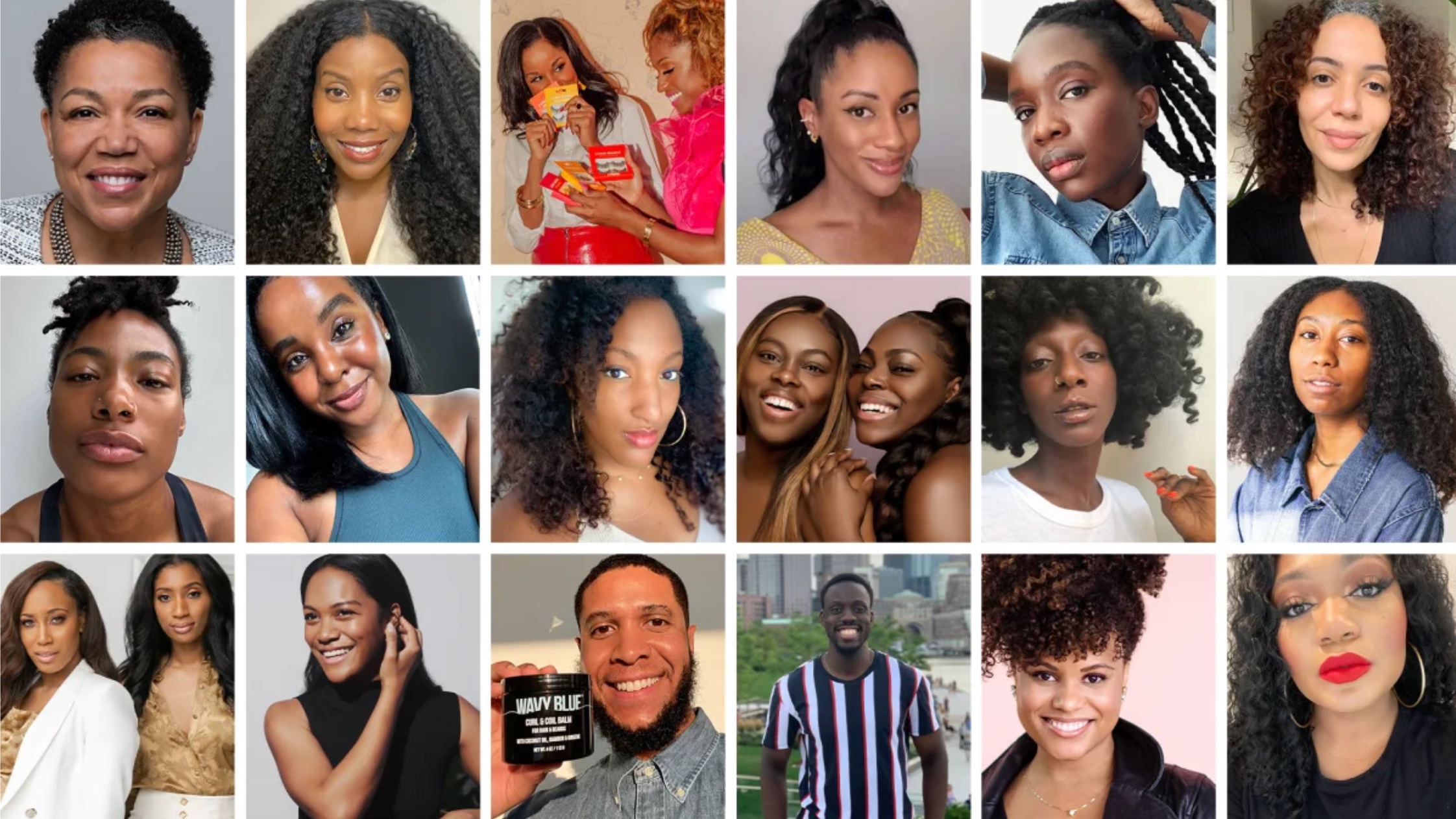 Glossier Grant Recipients
Glossier has announced the recipients of its Black-owned beauty business grants, its initiative created in response to Black Lives Matter. The cult US beauty brand is providing mentorship and a total of $500,000 to 16 US-based brands. These businesses, chosen from nearly 10,000 applicants, skew towards skincare, wellness and haircare, themes also examined in Black Beauty: Indie Brand Learnings.
Centring Skincare: Ten of the 16 brands centre on skincare, confirming this as a prime growth area in the Black beauty segment. Key to this opportunity are ingredients that address melanin-rich skin concerns. Kanti's serum employs African baobab oil to reduce inflammation and improve texture, while AbsoluteJoi's Refining Night Oil harnesses vitamins C and E to lighten hyperpigmentation.
Self-Care Support: Validating the need for brand-led mental health support, Dion Libra (launching 2021) uses adaptogens to address anxiety-induced eczema and acne. African-inspired skincare brand Hanahana Beauty hosts virtual conversations addressing Black mental health on Instagram. For more on brand-led BIPOC health support, see Decolonising Wellness.

Blurring the boundaries between health, wellness and beauty is Golde, which incorporates turmeric and matcha in drink powders and face masks, while CBD brand Brown Girl Jane markets topical and ingestible oils to balance skin and mood.
Greening & Streamlining Haircare: With 73% of US Black women now skipping chemical straighteners (Mintel, 2018), consumers are looking for healthy product regimens. Alodia Hair Care, whose products include wash kits and styling creams for transitioning hair, offers consultations with founder Dr Isfahan Chambers-Harris to help establish routines that promote scalp health.

Convenience is key, with men's line Wavy Blue's Curl & Coil Balm accommodating all beard and hair types. The Most's styling tools distribute product and detangle hair faster than manual styling. Founder Dawn Meyer connects the brand to a larger goal, explaining that "this isn't just about beauty. Those extra hours spent styling affect our […] overall wellness in ways the mainstream is completely oblivious to."
While Glossier was lauded for its allyship commitment, more recently it has faced employee allegations of non-inclusive retail environments. Meanwhile, following Glossier's lead, clean beauty retailer Credo is mentoring early-stage BIPOC brands. Black-owned brands are showing support, with US cosmetic brand Juvia's Place awarding grants of $50,000 to small businesses, and Brown Girl Jane partnering with Unilever's SheaMoisture on grants and mentorships as part of its Brown Girl Swap initiative.