Foreo's AI-Powered Device Targets Teens
Published 20 November 2018
With demand for beauty tools growing rapidly in global markets, smart brands are developing devices for younger consumers. Swedish beauty-tech company Foreo is targeting teens with the launch of Luna Fofo.
Foreo's AI-Powered Device Targets Teens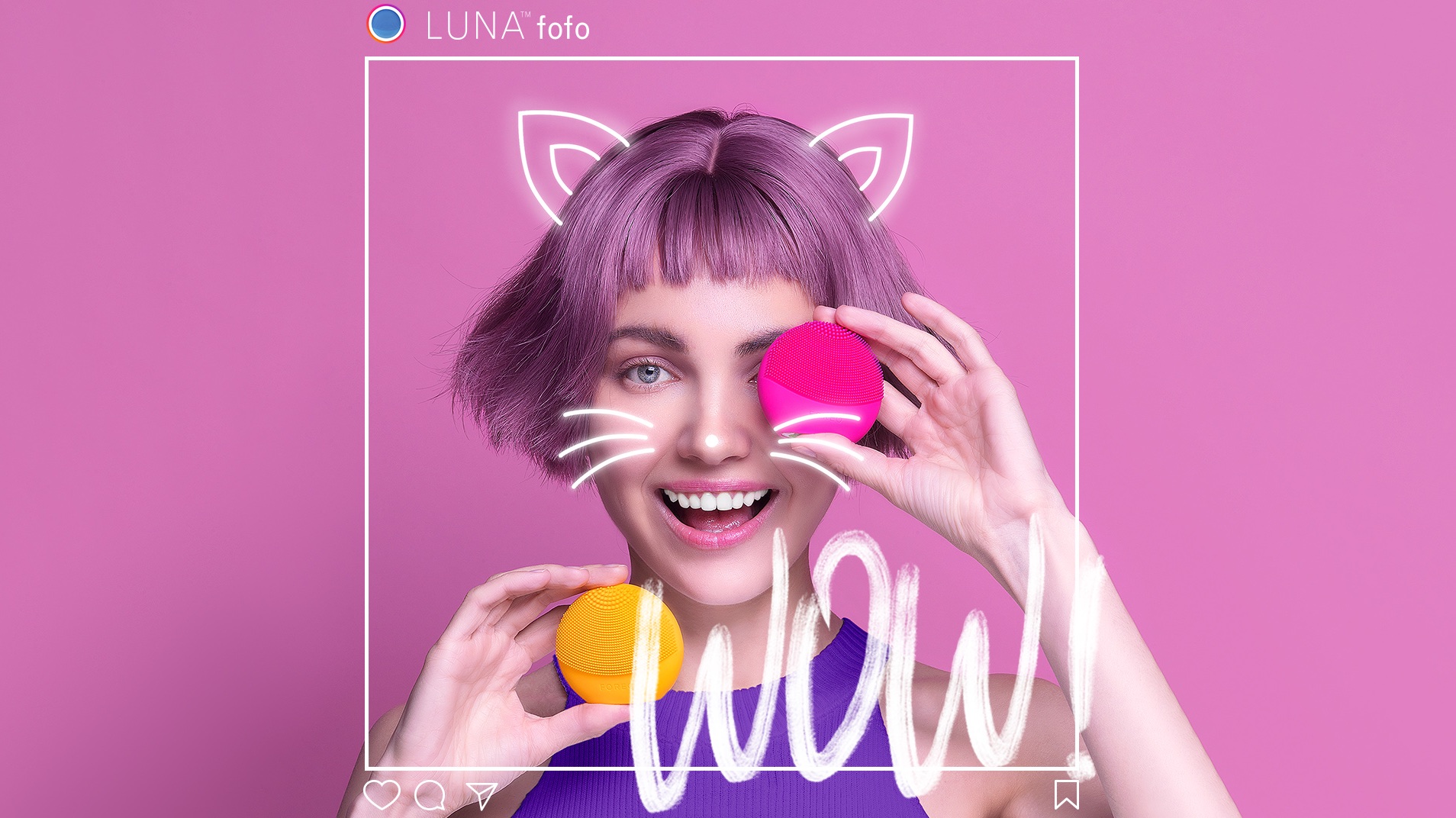 Foreo
The pocket-sized, artificial intelligence-powered silicone facial brush is marketed as a "smart beauty coach, available 24/7". It aims to educate acne-prone consumers about their ever-changing skin needs with a personalised cleansing routine, which updates every two weeks.
The company has developed an app called Foreo For You that prompts users to answer a series of questions on skin type, exercise habits, sun sensitivity and age. Customers are then required to turn on the device and press the gold-plated skin scanner onto the cheeks, nose and forehead to assess hydration levels.
Foreo's electric facial cleanser is paired with the app, which condenses a cleansing routine into 60 seconds, regardless of skin type. The device tailors the intensity of the sonic pulsations and durations for each facial zone. This ensures the build-up of oil and dirt is removed from the skin's surface.
Foreo is further developing skin analytics technology by incorporating AI and machine learning into its offering – tapping into the lucrative beauty-tech sector, which is forecast to grow to $57.6bn by 2021 (International Data Corporation, 2017).
An extension of this personalisation strategy might see further nuanced analytics – for example, considering external factors such as changes in climate, or hormonal shifts. To read more about product development strategies that tap into bodily cycles and meteorological rhythms, see Selling Cyclical Beauty.
In the past, Foreo's products have been aimed at older millennials, but with the launch of Luna Fofo, the brand is targeting teens with a lower price point and colourful, cartoon-inspired emoji branding.
For deeper insights into beauty tool innovations, see our reports Beauty Tools 2018, E-Beauty: Digital Device Boom, Mainstreaming Bespoke Beauty and Future Beauty: Connected Cosmetics.