Bondi Boost Reframes Hair Loss for Women
Published 05 November 2019
Australian brand Bondi Boost is addressing a gap in the market for female hair loss products. Will other brands follow suit and shift the hair loss paradigm?
Bondi Boost Reframes Hair Loss for Women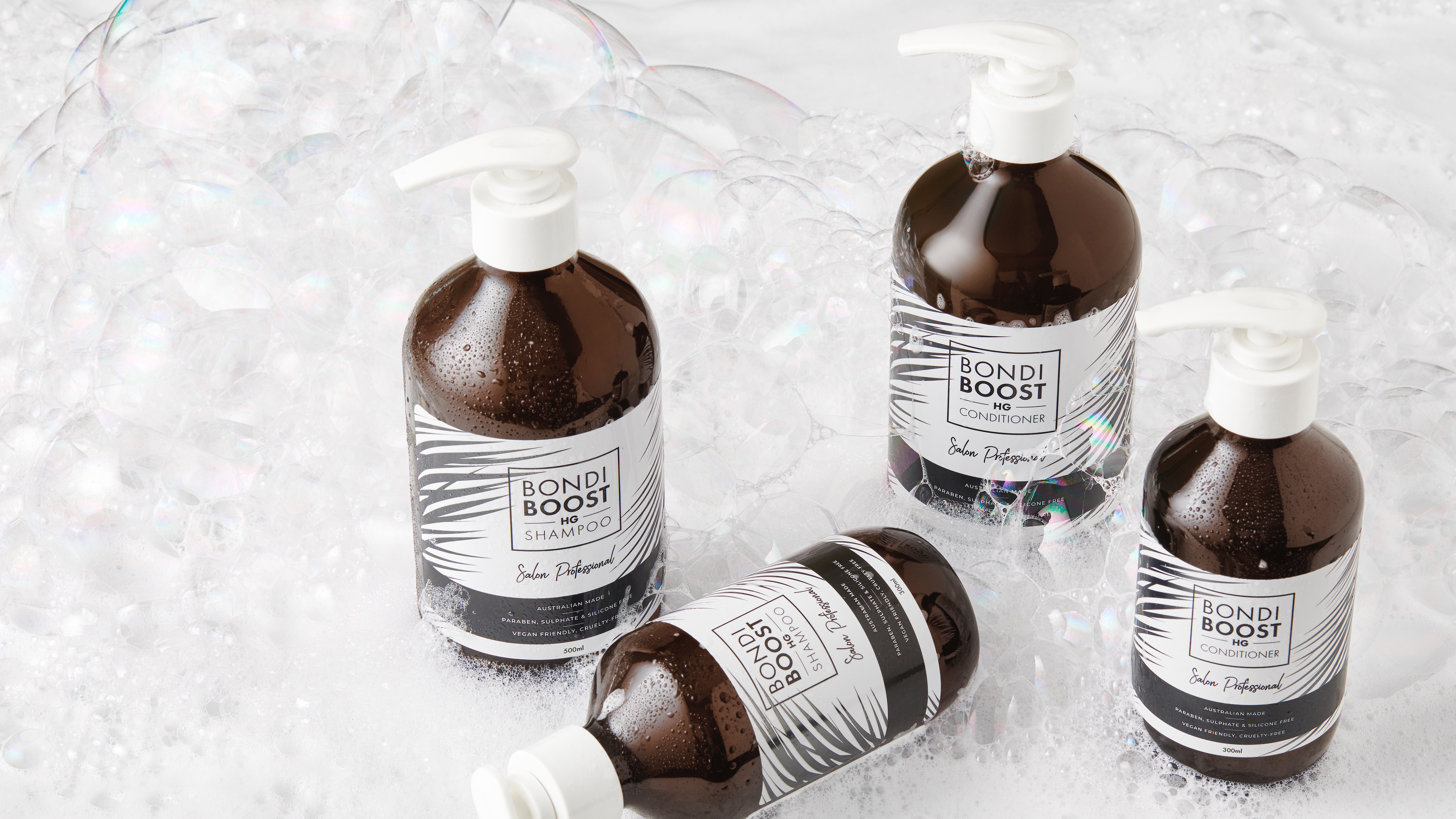 Bondi Boost
Boldly reframing hair loss as a problem that's not just for men (about 82% of British women suffer from thinning hair – Good Housekeeping, 2019), Bondi Boost targets millennials and Gen Zers. Its Hair Growth range provides affordable, science-backed products that help foster a healthy scalp and thicker strands.
Designed for women seeking a more holistic approach to healthier tresses, the collection includes seven products: shampoo, conditioner, oil, a mask, a serum, supplements and a derma roller. The products are free from toxic synthetics, such as sulphates and parabens. Instead, these harmful ingredients are replaced with botanicals to protect and nourish the hair.
The brand provides a ritual for consumers to follow in order to see results within six weeks. On a daily basis, the Intensive Growth Spray is to be spritzed directly onto the scalp, to remove excess sebum build-up, and keep the hair shiny with peppermint oil and vitamin B5.
Users are required to wash and condition their tresses three times a week. The HG Shampoo deeply cleanses the scalp with clarifying peppermint and rosemary oil, while the HG Conditioner contains argan oil and macadamia to moisturise and strengthen.
Meanwhile, the Miracle Mask and Elixir Hair Oil treatments are to be applied once a week. Potent ingredients, such as Jamaican black castor oil and green coffee arabica seed oil, are packed with antioxidants to reduce hair loss. For those thinning at a quicker rate, the root-boosting Hair Growth Derma Roller helps stimulate new cell production.
Bondi Boost has launched at a time when consumers are willing to explore and openly discuss previously 'awkward' topics. To read more about beauty brands tackling taboos, see Hims Targets the Female Wellness Sector and V Wellness: Feminine Care's New Era.