Lego Launches Homeware for Adults
Published 07 December 2021
Lego continues its efforts to court adults with the launch of a solid timber Lego-brick-inspired homeware collection. We explore how playful, toy-inspired designs are striking a chord with consumers of all ages.
Lego Launches Homeware for Adults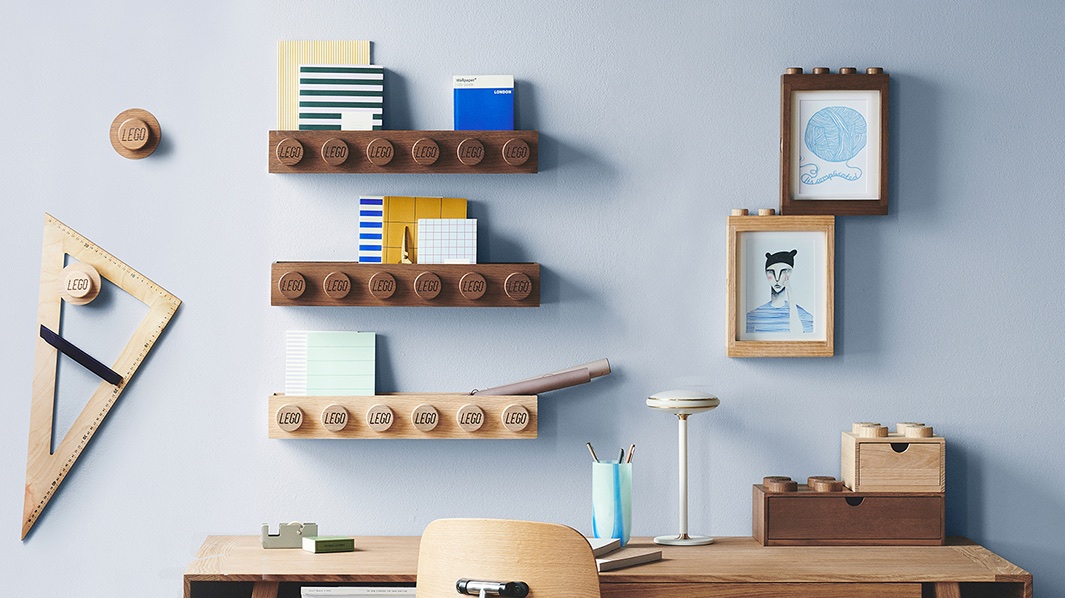 Lego x Room Copenhagen
The Wooden collection comprises photo frames, coat hooks, shelves and storage containers crafted according to the dimensions of conventional Lego bricks. This iconic shape gives pieces a naïve and playful look while also making them stackable: multiple storage containers can be fitted on top of one another to create a larger multilayered unit.
The collection is made in collaboration with Danish studio Room Copenhagen, which has worked with the company since 2010 to rescale its bricks into playful interior pieces. The latest range, however, is the first to target adults.
The designs ditch the colourful plastic of conventional Lego bricks and opt for FSC-certified red oak in either a soaped or dark stained finish. This material choice gives the collection a more sophisticated look while also following on from the brand's efforts to phase out virgin plastics from its products (see Mattel & Lego Develop Responsible Plastic Toys).
The launch highlights Lego's continued efforts to expand its reach in the adult market – a step also made earlier in 2021 with the launch of its therapeutic botanical kits. It's a smart move because, as we explore in Bringing Back Fun, the pandemic has made fun and play both more important and desirable to consumers. This also translates into design, with nostalgic toy references and playful interactions promising restorative breaks that all ages can enjoy.
For more on how an optimistic and playful mood is coming through in design, see Autumn/Winter 2023/24 Direction Joy.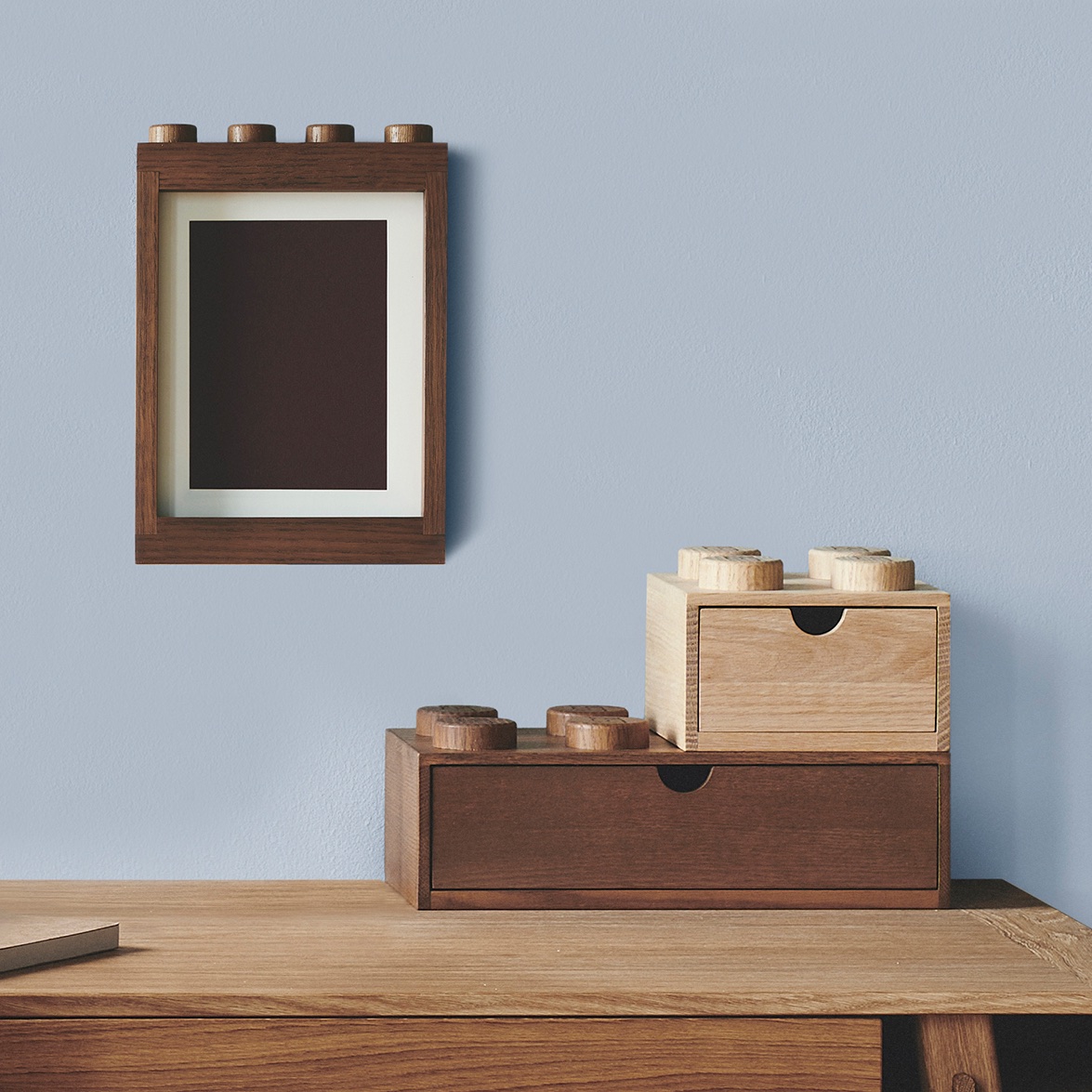 Lego x Room Copenhagen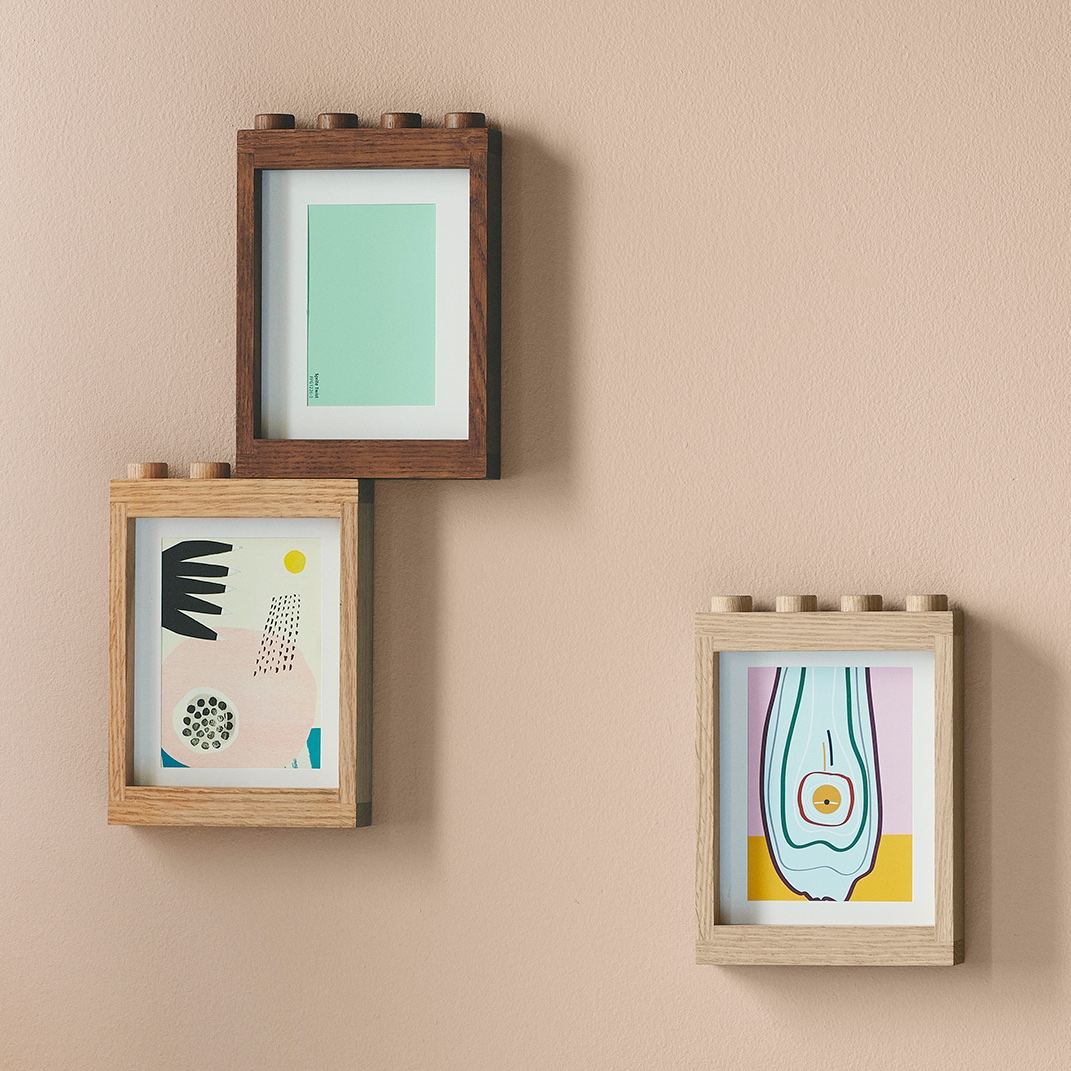 Lego x Room Copenhagen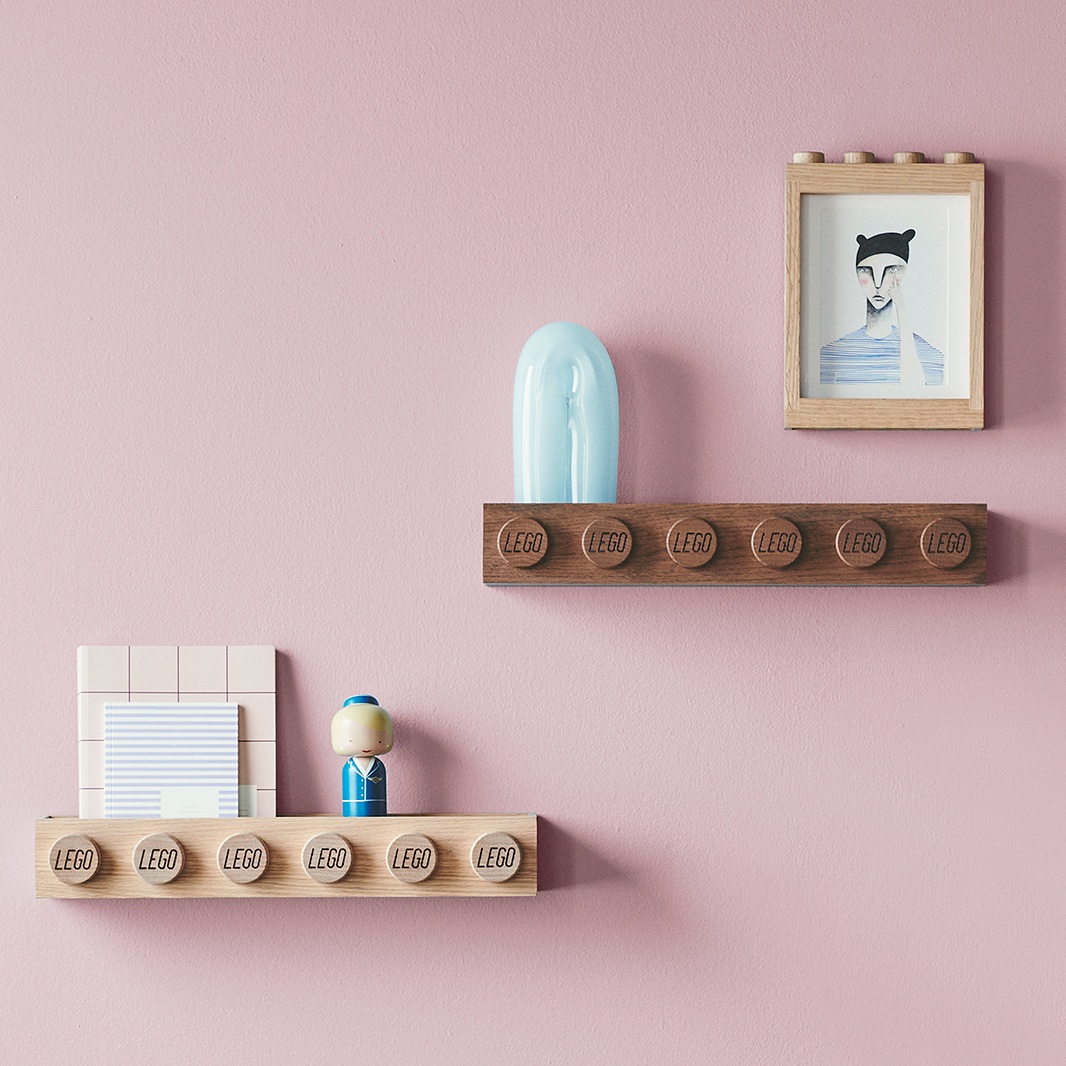 Lego x Room Copenhagen