Pizza Hut's Eco-Friendly Circular Pizza Box
Published 31 October 2019
US fast-food giant Pizza Hut has reimagined the traditional square pizza box, debuting a circular version in Arizona that uses less carboard waste and keeps deliveries hotter and crispier.
Pizza Hut's Eco-Friendly Circular Pizza Box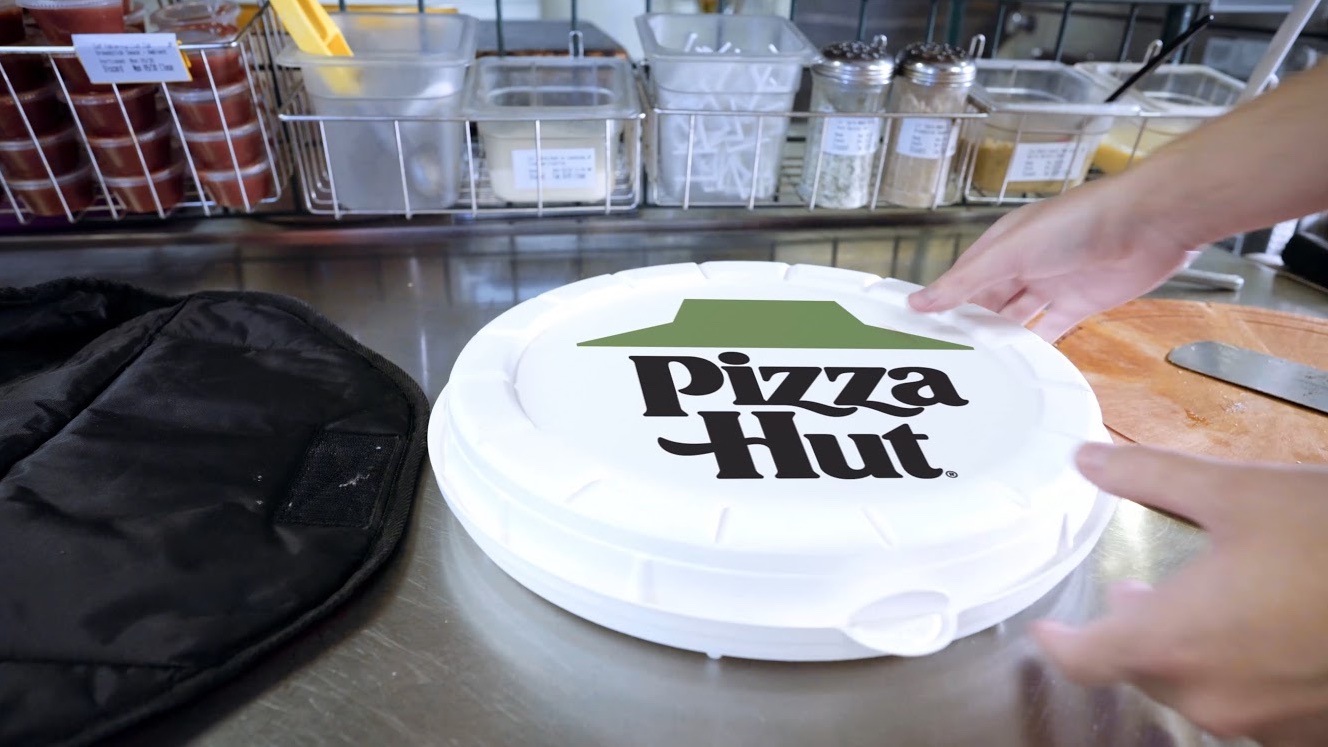 Pizza Hut
The round box, designed in collaboration with Californian pizza start-up Zume, is made from industrially compostable cardboard that can be folded easily when disposed of to save space.
Meanwhile, the cornerless receptacle features grooves to catch pizza grease and prevent a soggy bottom, while its latch closure helps seal in heat. The interlockable shape also means that boxes can be easily and efficiently stacked, saving restaurant time pre-delivery.
The box has been trialled alongside its new Garden Speciality vegan pizza, topped with plant-based Italian sausage from Kellogg's new faux-meat brand Incogmeato.
Pizza Hut's chief customer and operations officer Nicolas Burquier said: "The round box was engineered to make our products taste even better, by delivering hotter, crispier pizzas. This box is a win-win – it will improve the pizza-eating experience for our customers and simplify the operating experience for our team members."
For more on how FMCG brands can create clever, planet-friendly packaging solutions without compromising on function, read our Spotlight Trend Packaging Futures 2019/20.
Meanwhile, for more on how fast-food restaurants are catering to plant-based and flexitarian consumers, read Game-Changing Fast-Food Concepts, McDonald's Sweden Launches Vegan Happy Meal and KFC Launches Vegan Nuggets.
For more on the wider vegan groundswell, see The Post-Vegan Opportunity.