UK Retail Giants Support Side Hustles & Start-Ups
Listen
Building on the retail collectivism previously charted by Stylus, major shopping destinations are supporting start-ups and small businesses by affording them prime retail space. Over 85,000 online businesses have been created in the UK since the start of the pandemic and 74% of British consumers want retailers to adapt to their local areas (ERT, 2021).
UK Retail Giants Support Side Hustles & Start-Ups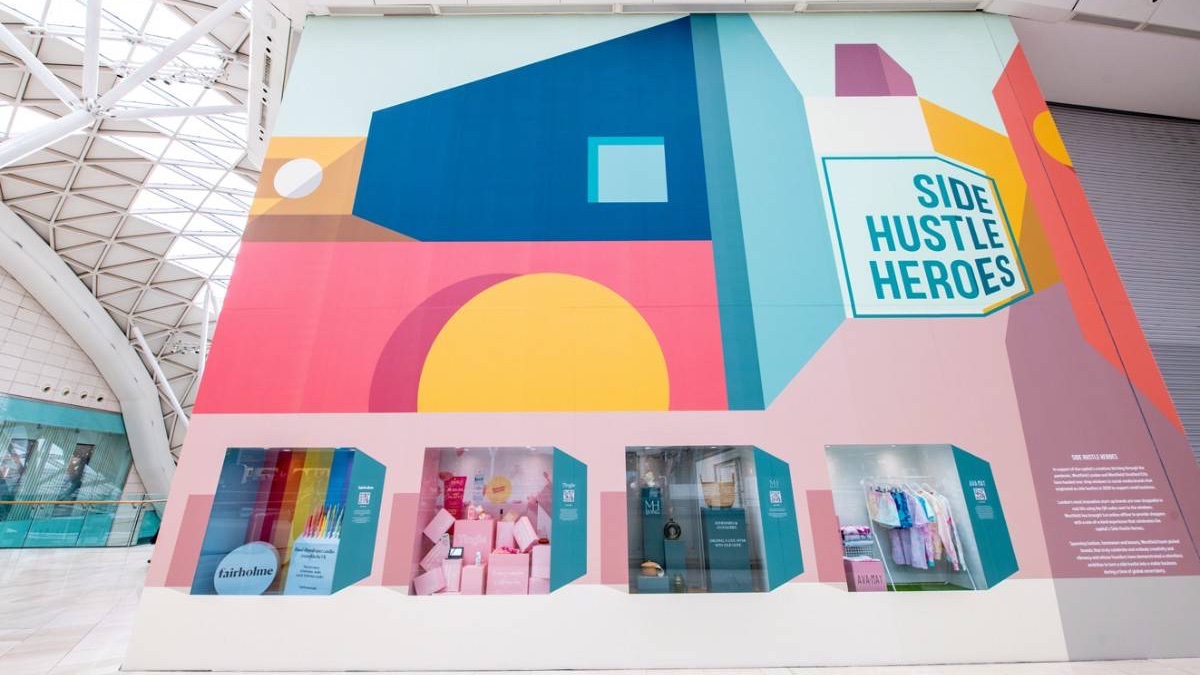 Westfield Side Hustle Heroes
Westfield Supports Lockdown Side Hustles
Westfield's 'Side Hustle Heroes' initiative gave online businesses created during lockdown a physical presence at its White City (West London) and Stratford City (East London) malls. In each, a large mural fronting a vacant store featured window cut-outs through which visitors could view wares from brands spanning fashion, homewares and beauty and instantly purchase them by scanning an adjacent QR code that led them to the brand's shoppable Instagram page.
Running from April until June, the initiative offered invaluable visibility, with the Westfield destinations welcoming a combined 1.2 million visitors during English retail's reopening week (from Monday April 12) (direct from brand).
Businesses featured included self-care subscription box Tingle, sustainable paint company Pickleson and candlemakers Fairholme (all British).
Free Units for Innovative Start-Ups
In a push to reinvigorate the high street, Westminster City Council is offering free central London retail units to small businesses, start-ups and emerging creative talent for three months.
Intended to promote imaginative new concepts, the project will focus on engagement and interaction over sales, favouring mixed reality concepts (AR/VR/XR), wellbeing initiatives and sustainable design.
In partnership with business management consultancy New West End Company and real estate developer The Crown Estate (both British), the 10 (yet to be chosen) start-ups will get a space in one of London's most popular shopping areas (Oxford Street, Regent Street or Mayfair) and up to £5,000 ($6,915) towards store fit-out.
For more, see Leaning into Local and Reinventing the High Street.