Ikea's Shoppable AR Escape Room
Bringing its characteristic humour to the fact consumers have been staring at their own four walls for a year, Ikea has created a Snapchat Lens shoppable AR game to engage stuck-at-home families. Escape the Clutter gamifies tidying up and shows consumers how Ikea products can slot into their domestic lives.
Ikea's Shoppable AR Escape Room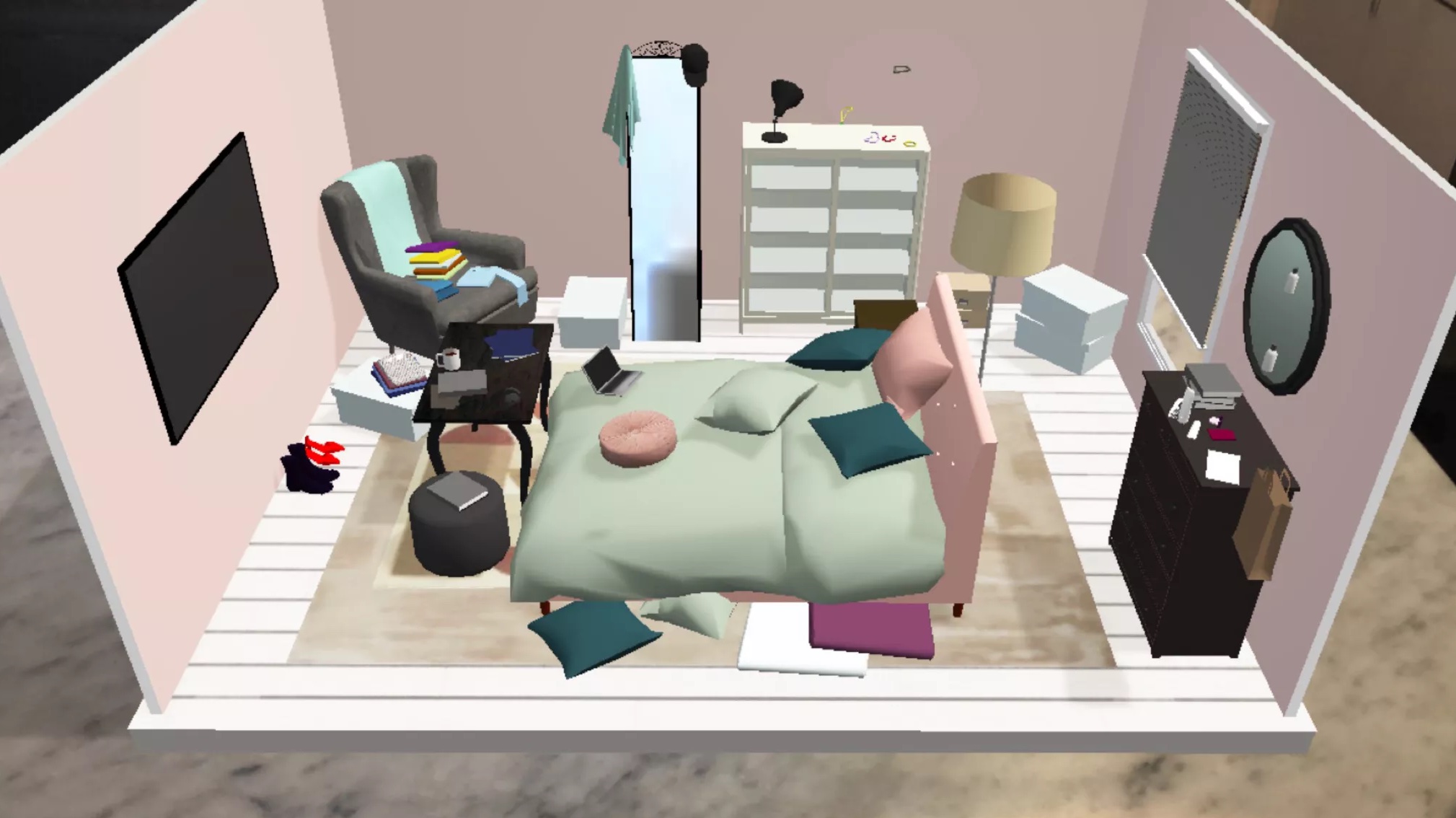 Ikea's AR Escape Room
Once they have opened the lens in Snapchat, users simply point their camera at an open surface to view an AR model of a typical bedroom, the scene in which the game takes place. To win the game, they must use relevant Ikea products to declutter the room. Above the record button on Snapchat is a 'Shop Now' button that takes players to Ikea's online store, where they can purchase the products featured in-game. The entire experience is recordable and shareable via Snapchat.
For more, see At-Home XR in Digital Commerce: 10 Trends & Opportunities, 21/22 and Retail's Unreal Opportunities.
Ikea also recreated the experience in real life with US media company Buzzfeed. Buzzfeed video hosts Curly Velasquez, Ify Nwadiwe, and Meghan Boykoff (all American) took on tasks that mimicked the AR game in a physical space, giving consumers a real-life look at the products on show.
The escape room is not Ikea's only noteworthy engagement tactic in recent weeks. As a tribute to its final print catalogue, the furniture manufacturer turned its 2021 catalogue into a podcast. Available on its YouTube and Spotify platforms, the podcast takes listeners through Ikea's product range in granular detail, creating a furniture-based ASMR ambient soundscape that doubles as an exercise in brand building. For more, see Audio: The New Social Platform.
For more on how smart brands are using AR to engage consumers, see Retail's New Servicescapes.