Drink Brands Partner with JD.com Virtual Club to Boost Sales
Listen
Chinese ecommerce giant JD.com has launched a new livestreamed club experience, partnering with global drinks brands Budweiser, Rémy Martin, Carlsberg and Pernod Ricard to boost alcohol sales amid Coronavirus quarantining.
Drink Brands Partner with JD.com Virtual Club to Boost Sales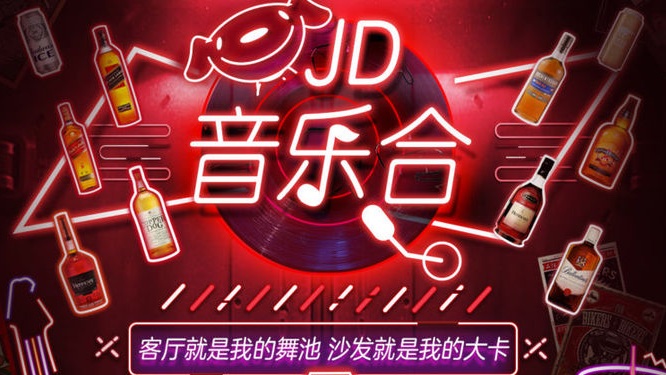 JD.com's Online Clubbing initiative
The 'Online Clubbing' livestream features musicians and DJs signed to Chinese record label Taihe Music Group. Once a week, acts will hold a three-hour live music show on JD.com's ecommerce streaming platform JD Live, encouraging viewers to buy drinks as though they were in a nightclub.
Since launching in mid-February, the partnership has resulted in sales increases of 70% for a promoted liquor brand and 40% for a promoted beer brand during sessions, compared to the same period the previous day.
JD.com is planning to continue its live broadcasts after Coronavirus quarantining is lifted, streaming from clubs and music festivals in a bid to entertain consumers as they shop.
Also look out for the Sennheiser 'live music for those social distancing' case study in our report – Rapid Retail Responses to Covid-19.