Facebook's Mental Health Hub
Published 08 October 2020
In the run-up to World Mental Health Day on October 10, Facebook announced a new emotional health portal which will distribute resources across its central social platform, as well as Instagram, WhatsApp, and Messenger.
Facebook's Mental Health Hub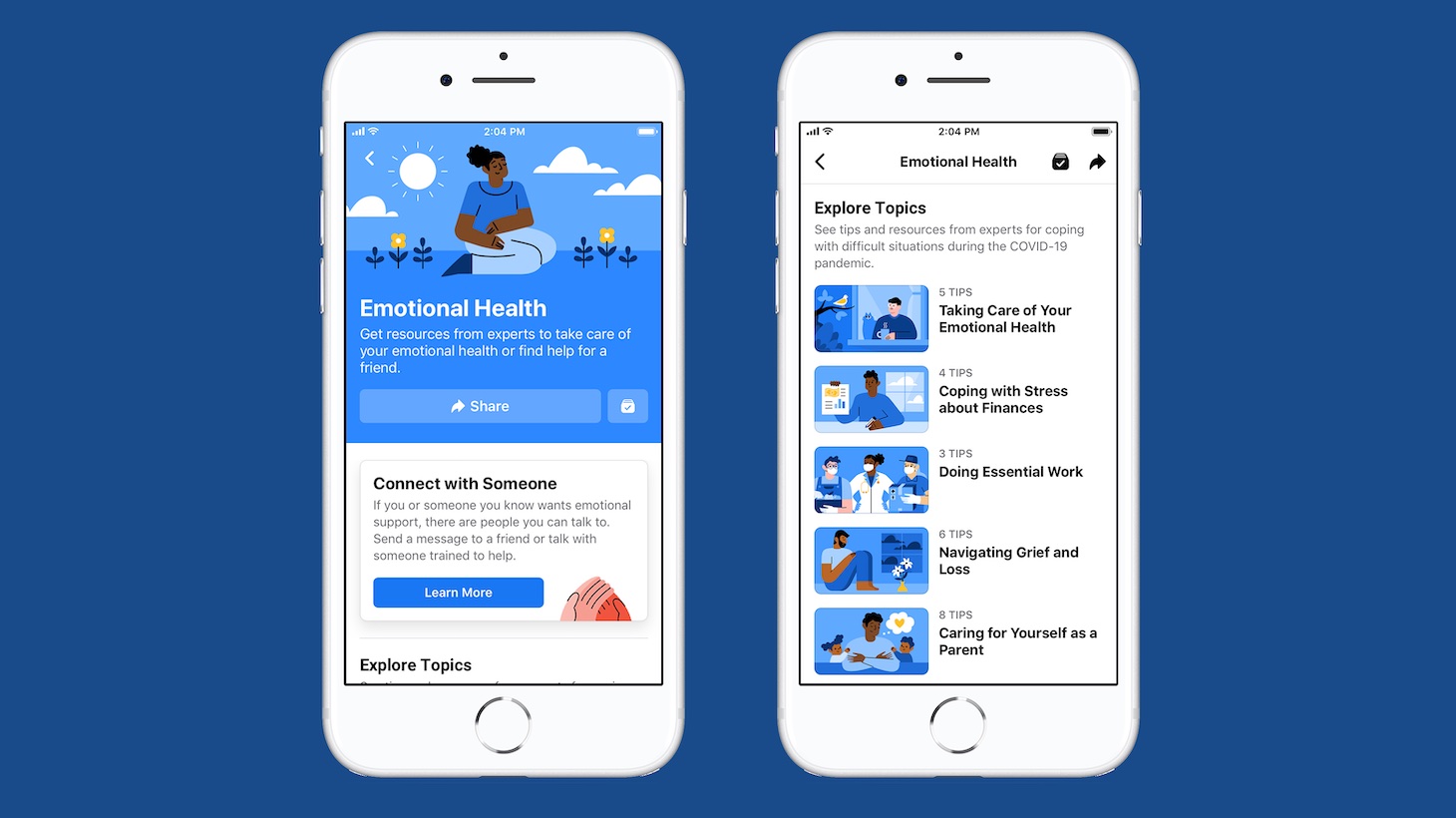 Facebook
Available globally, Emotional Health will pool information from experts including The World Health Organization's (WHO) Digital Stress Management Guide, Kids Help Phone and It's OK To Talk.
Social media platforms are under continuous scrutiny for their impact on mental health – most recently, via Netflix's hit documentary The Social Dilemma. Content and services that help people care for themselves are a way for brands and creators to support audiences through a challenging year. The WHO has found that the Covid-19 pandemic has disrupted mental health services in 93% of countries worldwide. One way in which people are trying to address this huge need gap is with relevant entertainment content (see Lockdown Audiences Demand Mental Health Content).
British broadcaster Channel 4 will mark World Mental Health Day – which coincides with Black History Month in the UK – with The Whole Truth. The special will feature Black British recording artists Che Lingo, Arlo Parks and Kojey Radical discussing music and mental health "to shed light on mental health from the perspective of cultures not often centred in the conversation," said host Jordan Stephens (founder of mental health campaign #IAmWhole). As we highlighted in Covid-19 + Inequality: What Brands Need to Know, systemic inequalities are giving rise to particularly urgent needs among underrepresented communities.
For more on how to launch and nurture supportive online environments, check out Mobilising Online Microcultures.