TikTok Garden of Good Makes Hyper-Casual Gaming Meaningful
Making hyper-casual gaming mini moments meaningful, TikTok has launched Garden of Good, a farming simulator that lets users convert in-game crops into real-world food donations.
TikTok Garden of Good Makes Hyper-Casual Gaming Meaningful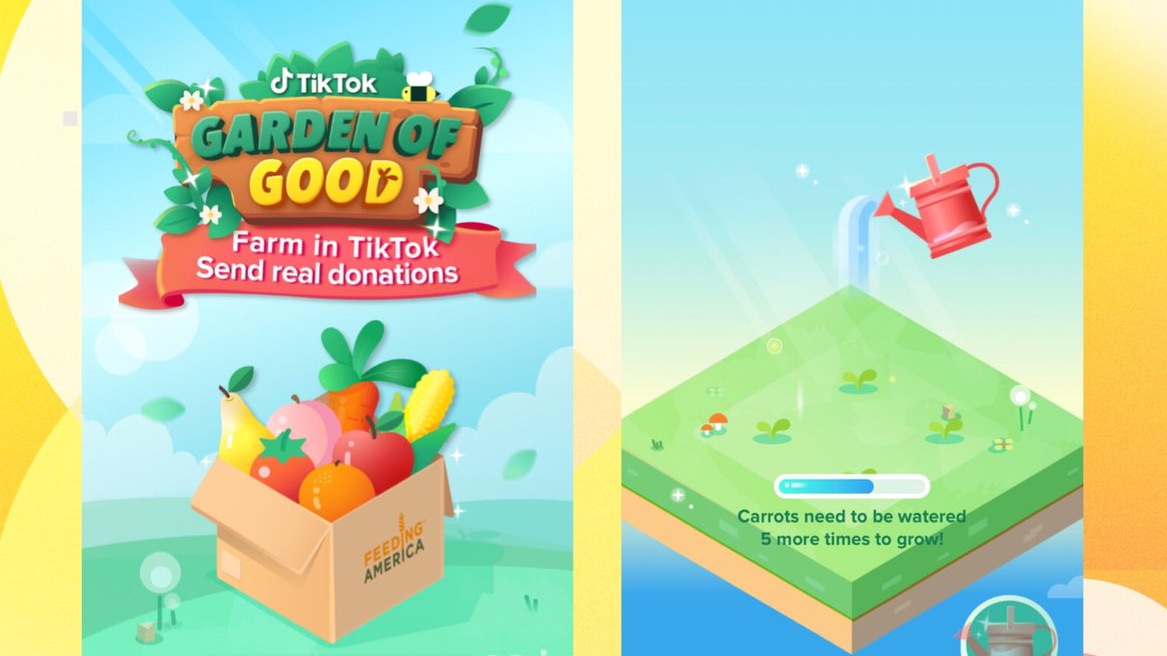 TikTok Garden of Good
Garden of Good is an idle game where players choose a crop to grow, and then have to come back periodically throughout their day to water and otherwise tend to their small virtual patches of soil. The unique twist on this experience is a partnership with US hunger relief organisation Feeding America, through which TikTok will donate $0.10 (to a minimum of $150k and a maximum of $5m) for each pound of virtual crop harvested.
Letting players offset their casual downtime gaming with tangible and altruistic real-world impact is a compelling incentive to draw new players and keep existing crowds engaged – not least of all because inviting friends to the game also unlocks access to more crops.

TikTok's Chinese parent company ByteDance has shared its ambitions to make gaming a priority by tripling its gaming staff to 3,000, and opening up a dedicated gaming division called Nuverse Games. China is the world's largest gaming market, with revenues of $42.26bn in 2020 (Newzoo, 2021).
Fellow Chinese platforms like social video and gaming community BiliBili have achieved monetisation largely independent of advertisers through games that are tailored from community insights. Considering the near-mythical prowess of content personalisation algorithms on TikTok and Chinese twin app Douyin, expect some very specific game hits from ByteDance.
For more, check out The Hyper-Casual Gaming Explosion and our Pop Culture Primer 2021, and look out for our Brief post on key directions from US gaming expo E3 later this month.