Playfully blending fast food with fine dining, US fast-food restaurant chain KFC recently opened the doors to its Kentucky Fried Chicken Dégustation restaurant pop-up (April 1-3) in Alexandria, Australia, offering patrons a luxe tasting experience inspired by some of its most beloved menu items.
KFC's Fine-Dining Menu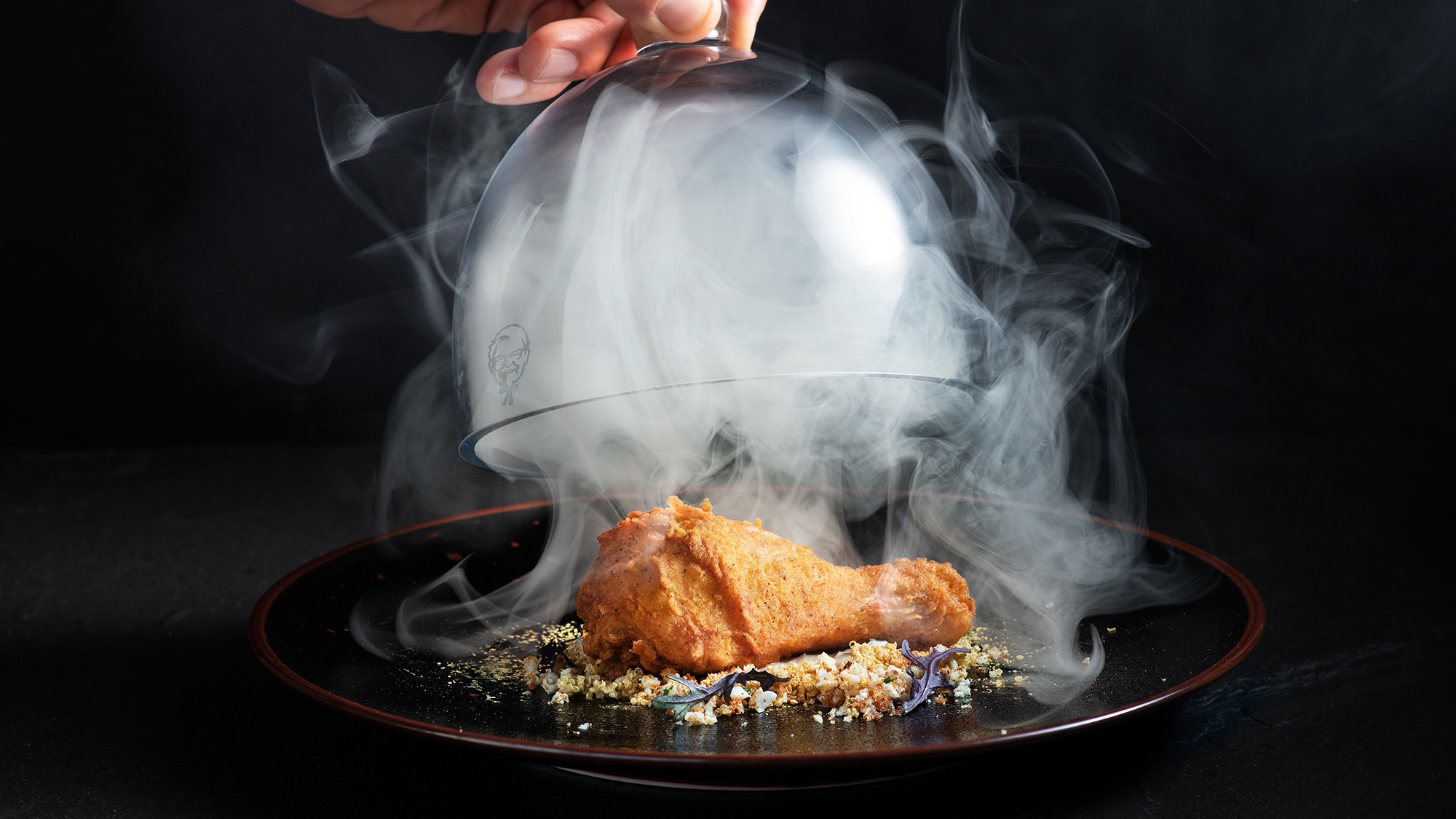 KFC
To create the 11-course tasting menu (a nod to KFC's Original Recipe – a secret mix of 11 herbs and spices used to coat its chicken), the restaurant chain partnered with Sydney chef-owner Nelly Robinson. He used his dégustation expertise to reimagine classic KFC tastes and textures through a fine-dining lens.
With each course paired with a complementary glass of wine, guests were served spiced chicken wings charred over a bed of charcoal during the dining experience. This was followed by an interactive course that comprised a lit 'gravy candle' – a solid stick of gravy that gradually melted onto a potato bread bun.
The setting also offered a novel take on KFC's signature Popcorn Chicken, pairing it with celeriac soup, mushroom gnocchi, basil, and an edible flower garnish. Meanwhile, the humble chicken drumstick was coated with a dehydrated quinoa crumb and edible gold powder, and presented in a smoke-infused cloche.
For the dessert courses, patrons were served fries sweetened with wattleseed ice cream and burnt pineapple, a liquid-nitrogen-dipped chocolate mousse, and a minty chocolate truffle inspired by a KFC Krusher – an indulgent milkshake blended with crushed ice.
Costing AU$75 ($55.95) per person, 100% of the profits generated by this initiative will be donated to KFC's charity partners.
For further examples of upgraded dining experiences, see Kew Gardens' New Multisensorial Dining & Learning Experience and Bompas & Parr's Glow-in-the-Dark Sushi Experience. Meanwhile, bigger ideas around premium edibles and evolving consumer expectations are explored in The New Luxury Food Landscape.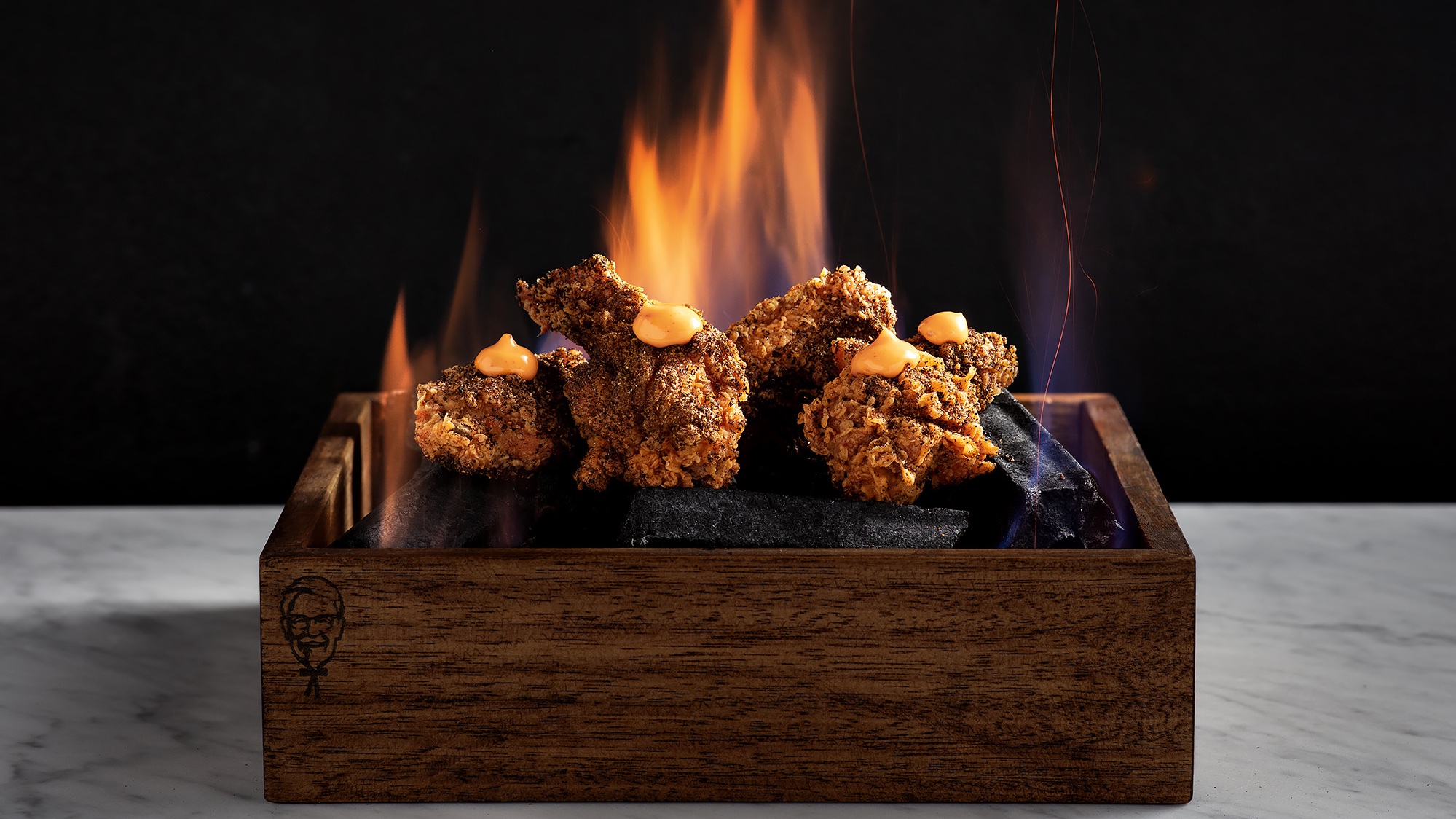 KFC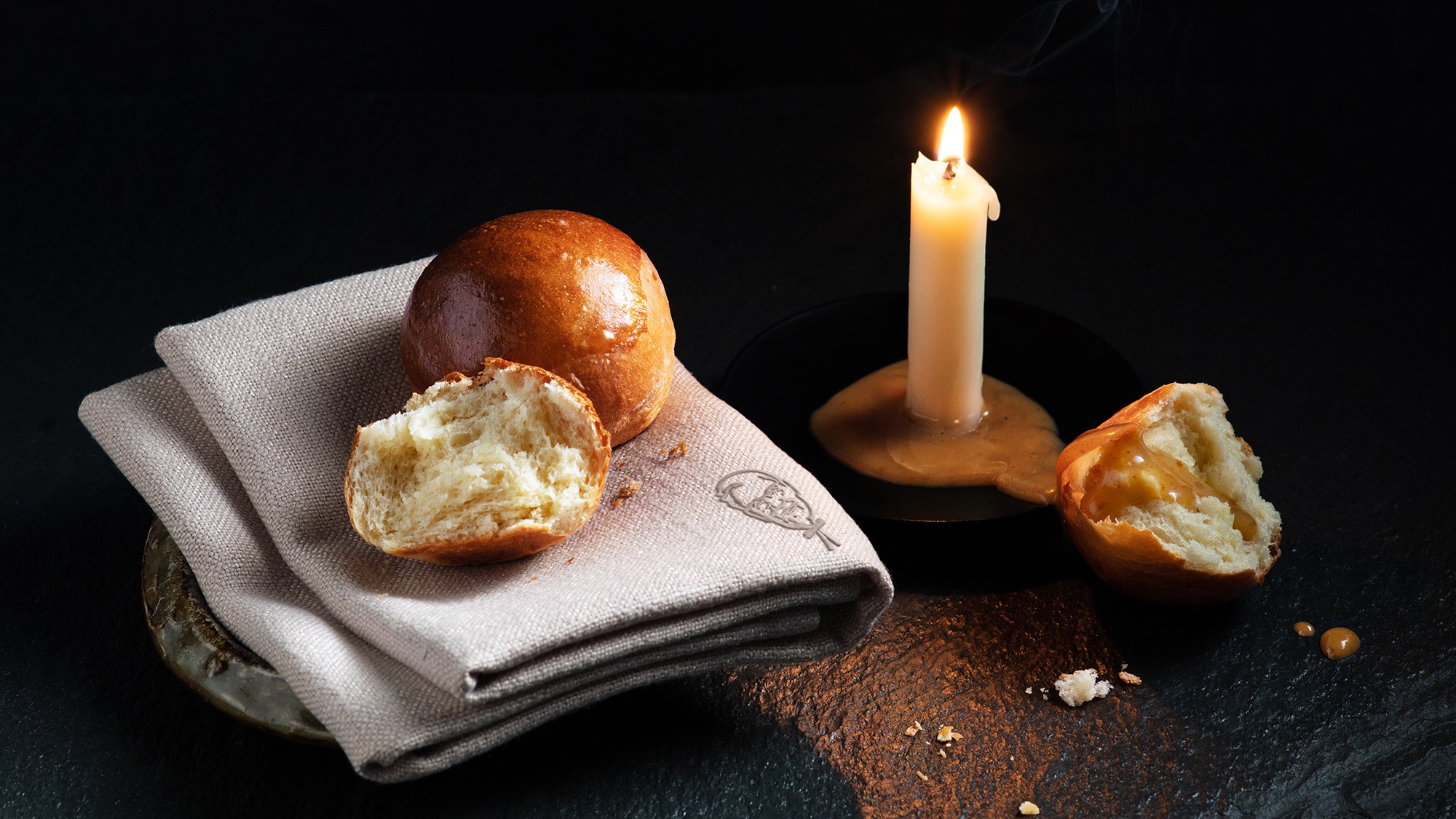 KFC