Drive-In Cinemas Offer Socially Distanced Enjoyment
Traditional bricks-and-mortar cinemas, concert and theatre venues are racing to reconfigure their offerings to adhere to strict social distancing measures. In response, open-air, drive-in movie theatres around the world are stepping in to offer a viable, nostalgia-driven alternative for Netflix-weary consumers.
Drive-In Cinemas Offer Socially Distanced Enjoyment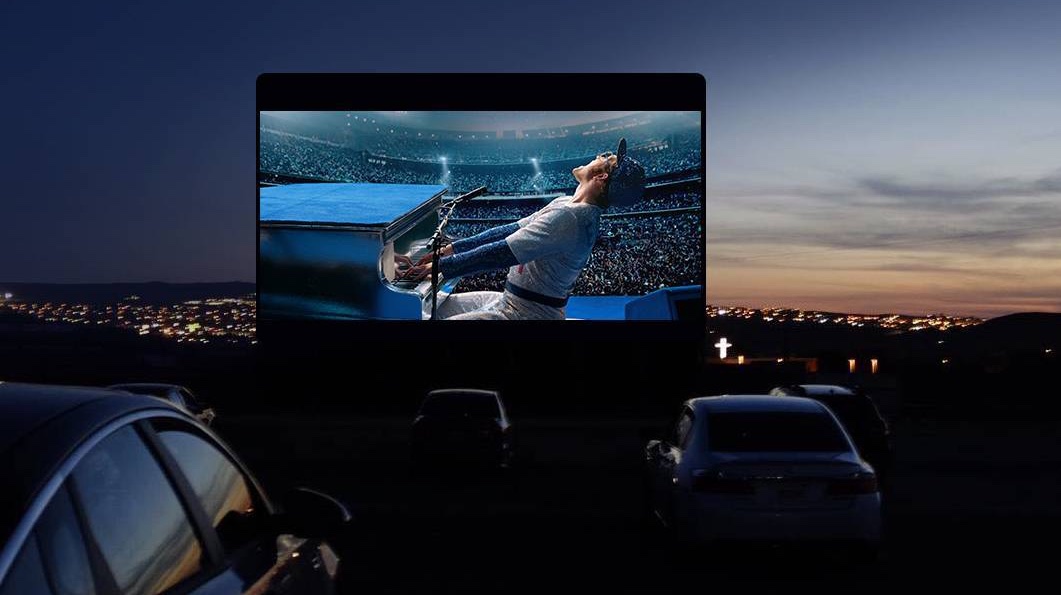 The Luna Drive-In Cinema
In the UK, roaming theatre The Luna Drive-In Cinema, launching in July, will visit multiple locations around the country, screening classic and modern films including Grease, Joker and Jojo Rabbit. Each car will be given a cinema-quality sound system upon entering (to be sanitised between uses) and food and beverage options available via an app to be delivered directly to their vehicles.
Organisers are also making the most of atmospheric locales to add another element to the movie-going experience. The ghostly, half-abandoned Strahov stadium in Prague has opened up as a 120-car drive-in, showing films including The Dark Knight and new horror film The Hunt.
Elsewhere, drive-in cinemas are acting as cultural centres. In May, Cologne drive-in venue Porz hosted a concert by German rock band Briggs, while Nathan Benderson Park in Sarasota, Florida, is hosting the world's first drive-in stunt show, featuring high-wire performances, human cannonballs and BMX stunts. Guests at the stunt show (taking place June 5-14, 2020) can text to order carnival-style food, including corn dogs, funnel cakes and fried Oreos to their car.
Taking a sustainable slant, Emirati shopping mall Majid Al Futtaim Group has collaborated with the UAE Ministry of Climate Change and Environment (MOCCAE) and Dubai's Vox Cinema chain to host a carbon-neutral film screening on World Environment Day (June 5, 2020). Only those with electric Tesla cars were allowed to attend and all carbon emissions were offset and all waste recycled.
For more on how hospitality businesses are using outdoor space, read Post-Covid Pop-up Perspectives and Vilnius Becomes a City-Wide Open-Air Café, as well as our upcoming report Redefining The Future of Restaurants. Read also Curzon & Uber Eats Bring the Cinema Experience Home for another way movie theatres a flexing to reach film fans during the pandemic.